The Gambia's president-elect, Adama Barrow, has called on the incumbent, Yahya Jammeh, to engage in direct talks to resolve the country's political crisis.
He made the call in a BBC Newsday interview, one week ahead of his inauguration ceremony.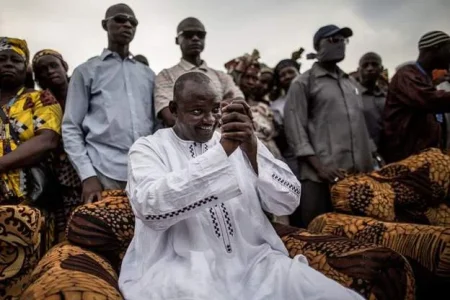 Newsday's Julian Keane began by asking him whether he believed the event would go ahead on 19 January.
"It will go ahead... I will be the president on the 19th".
He called on Mr Jammeh to engage in direct talks.
Mr Jammeh's term officially ends next Wednesday. He has challenged the election results in court.
- BBC