The Gambia is to rejoin The Commonwealth within months - after four years outside the group of 52 states.
The Gambian government withdrew in 2013 under its then leader Yahya Jammeh, who called it a "neo-colonial institution".
But Adama Barrow, who was sworn in as president in January, lived in Britain for three years when he was younger and has said he wants to rekindle ties.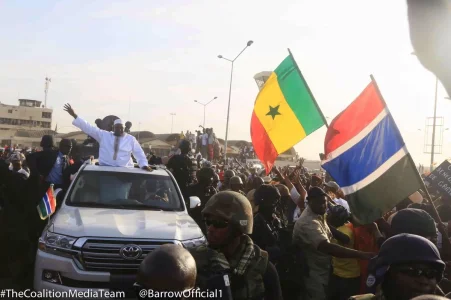 Foreign Secretary Boris Johnson is to visit the West African nation on Tuesday, where he will meet Mr Barrow and visit the British-funded Medical Research Council.
Mr Johnson said he was "delighted" to be the first British foreign secretary to visit The Gambia since the country won its independence from Britain in 1965.
"I am also very pleased that Gambia wants to rejoin the Commonwealth and we will ensure this happens in the coming months," he added.
Source: sky.com