Gambian Information Minister Sheriff Bojang has resigned to protest President Yahya Jammeh's refusal to accept defeat in last month's presidential election, reports say.
Efforts to contest the results were "an attempt to subvert the express will" of the Gambian people, he said in a statement, Reuters news agency reports.
State television reported that Bojang had been sacked.
The UN Security Council has called on President Jammeh to step down.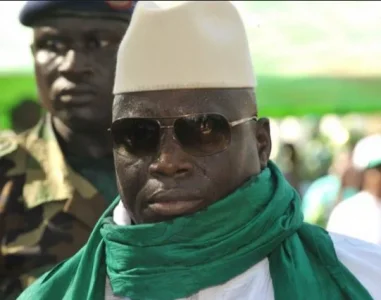 The ex minister who has become the most high-profile defector from Gambian President Yahya Jammeh's government has declared his support for Adama Barrow, the businessman who recently defeated Jammeh at the polls.
Former Information and Communication Minister Sheriff Bojang fled to neighbouring Senegal on Monday after resigning, he said via a Facebook post later that evening.
Bojang said his conscience had overwhelmed him after Jammeh declared he would not step down at the end of his mandate on January 18.