Gambian President Yahya Jammeh has hired mercenaries in preparation for war as he promised not to step down after losing last month's election.
The West African group of nations Ecowas has threatened to oust Mr Jammeh by force if he does not step down when his mandate ends on 18 January.
It was unclear if Mr Jammeh was gathering mercenaries in order to cling on to power or to prevent any attempt to prosecute him for abuses carried out during his long reign,
Buzzfeed said.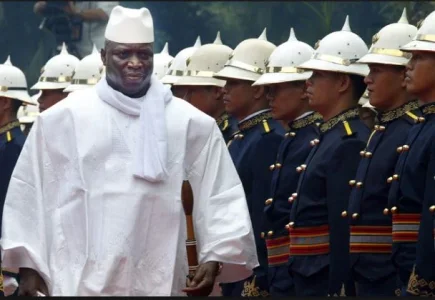 The report quotes an unnamed Ivory Coast intelligence officer as saying there was a big recruitment of former militants from Ivory Coast and mercenaries from Liberia.
A former Liberian army commander told Buzzfeed that there were thousands of Liberian former soldiers living in refugee camps who would jump at the chance to earn money by fighting for Mr Jammeh.
However, an attempt by Mr Jammeh to court Senegalese separatists in the southern Casamance region - which borders The Gambia - has been rebuffed, Buzzfeed reported, quoting a Gambian government source.
Source:
www.buzzfeed.com