Gambia's new president, Adama Barrow has scrapped the four-day week policy introduced by his predecessor Yahya Jammeh.
In a statement Adama Barrow said that public sector employees would now have to work a half-day on Fridays too.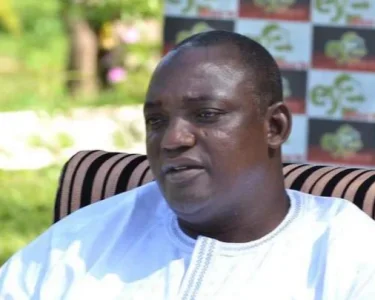 Four years ago, Mr Jammeh had said the country's mainly Muslim population should use Fridays to pray, socialise and tend to fields.
However, under the new rules, the working week is actually officially shorter by three-and-a-half hours.
Official working hours are now 08:00 to 16:00 from Monday to Thursday and 08:00 to 12:30 on Friday - making 36-and-a-half hours a week.
The new directive comes less than two weeks since Mr Jammeh went into exile in Equatorial Guinea - and within a week of President Barrow's return from Senegal to assume power.
Recall that few days into office, President Barrow erased 'Islamic' from the country's name. The country used to be referred to as: The Islamic Republic of Gambia under dictator Jammeh.