The Gambia's President-elect, Adama Barrow has confirmed he will be remaining in neigbouring Senegal till next week's inauguration in the country, Nigerian Bulletin gathered.
"I will be residing in Dakar, the Republic of Senegal until the Inauguration Day on the 19 January 2017", the president-elect said.
January 19 is the date when president-elect Adama Barrow has vowed to take power, despite outgoing President Yahya Jammeh not accepting his defeat in the December 1 election.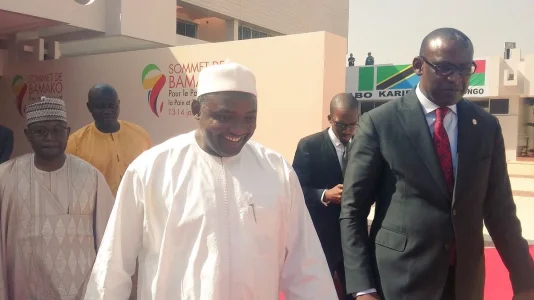 Senegalese President Macky Sall had on Saturday in Bamako welcome Gambian president-elect Adama Barrow in Dakar until his inauguration," due on January 19.
A source with the Senegalese presidency confirmed to AFP that Barrow was in Dakar following consultations with the leaders of the Economic Community Of West African States (ECOWAS) at a Bamako summit.