Gambia's Supreme Court on Tuesday postponed hearing in a petition filed by outgoing President Yahya Jammeh to challenge the results of the Dec. 1 presidential election which he lost to Adama Barrow.
The court's registrar said "the case has been adjourned until Jan. 16, since only one of the required minimum of five judges is present.''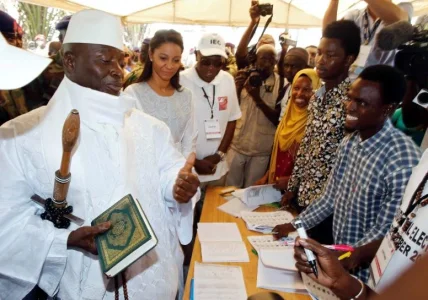 Mr. Barrow, a former real estate agent who was little known before he announced his candidacy, was scheduled to take office on January 19.
The postponement of the case came one day after the Communications Minister, Sheriff Bojang, stepped down and fled the West African nation.
- NAN