FIFA have announced Gianni Infantino as the successor to Sepp Blatter, as the new president of world football's governing body.
Infantino saw off President of the Asian Football Confederation Sheikh Salman, former FIFA executive Jerome Champagne of France and Prince Ali Bin Al Hussein of Jordan.
Here are five things you need to know about him
1.
HE GREW UP ONE TOWN OVER FROM SEPP BLATTER
Infantino holds both Swiss and Italian citizenship, though he was born in Brig, a village in Switzerland. Brig is one town over from Visp, Switzerland, the hometown of Sepp Blatter. This isn't the greatest sign that we're moving into a bright new FIFA, though the organization did pass some needed reforms earlier in the day.
2.
HE WANTS TO EXPAND THE WORLD CUP FIELD TO 40 TEAMS
Infantino has been the general secretary of UEFA, the governing body of European soccer, since 2009. He worked with UEFA to expand the European Championship from 16 to 24 teams, and has vowed to expand the World Cup field to 40 teams.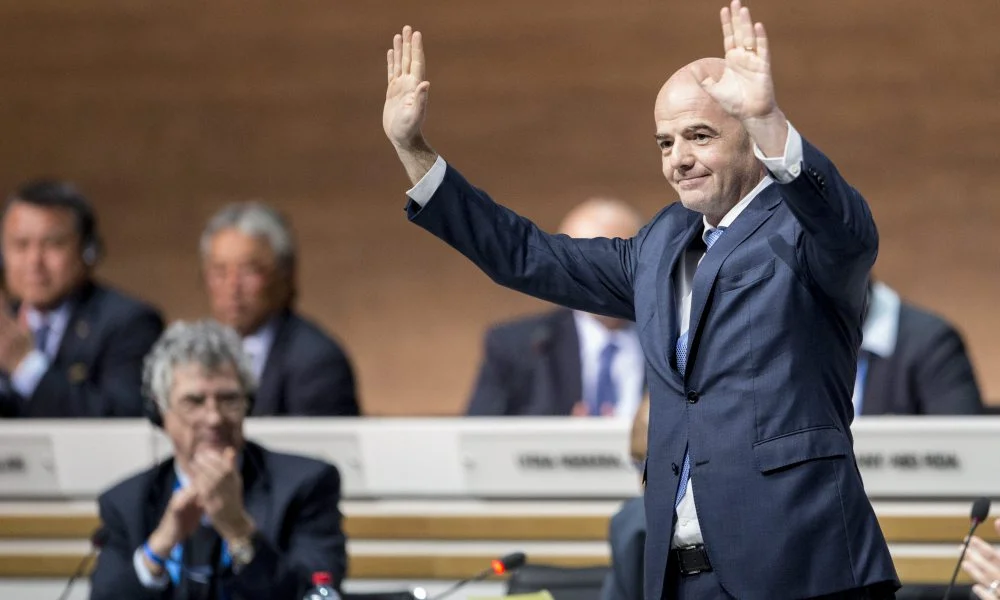 3.
HE PROMISED TO KEEP MONEY GOING TO SMALLER NATIONS
Infantino earned a lot of support by offering development grants to each of FIFA's 209 member nations of $5 million … regardless of the size of the nation. That $5 million might not be much to Germany or Spain, but for Saint Kitts and Nevis, which has a nation with an entire population of 50,000, that money is a big deal.
4
. ROLES IN FOOTBALL
Infantino has held the position of general secretary at UEFA, the European games' governing body, since October 2009 after initially joining as a lawyer in 2000.
5.
HE ISN'T ACCUSED OF COMMITTING HUMAN RIGHTS VIOLATIONS, WHICH IS NICE
Infantino is a FIFA insider and has been involved in the organization for years. He isn't, however, accused of committing human rights violations like the man he beat, Sheikh Salman.