Nigeria -
A 53-year-old pastor has been arrested by the Police in Nsukka, Enugu State, for allegedly impregnating married women and young girls in his church.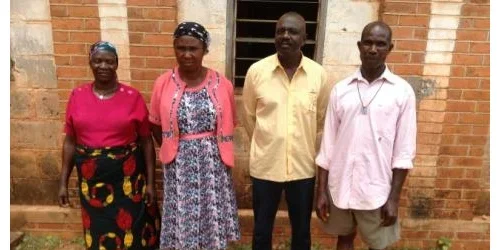 The Pastor, identified as Timothy Ngwu, is the General Overseer of Holy Trinity Ministry popularly called Vineyard Ministry in Umudikwere Community in the University town.
Ironically, police sources said the suspect claims he was directed by the Holy Spirit to sexually abuse female members of his church in the name of God.
The alleged sexual exploits of the self-acclaimed man of God was blown open by his estranged wife, Veronica Ngwu, who lodged a complaint at the Criminal Investigations Department, Enugu. This led to the arrest of the pastor.
She said she escaped from the ministry with one of her daughters after her husband impregnated her niece and claimed he was obeying the directives of the Holy Spirit and a prophetic revelation.
The pastor however claimed that he indulged in the act as a result of directives from the Holy Spirit and with the consent of women's husbands, if they were married, but for the single ones, a spiritual directive.
Until his arrest, Ngwu was a Scrutiny Officer and Statistician with the National Bureau of Statistics, one time assistant Catechist at St. John's Catholic Church, Ihe-Umudikwere, Nsukka where he inducts married women and young girls seeking solution to their problems or favour. He was chased out of the Catholic Church and he started his own church.
Vanguard