In 2014, Former President Goodluck Jonathan blocked the British armed forces from rescuing nearly 300 Chibok schoolgirls kidnapped by Boko Haram.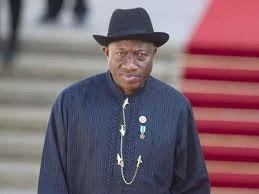 GUARDIAN UK reports that in a mission named Operation Turus, the RAF conducted air reconnaissance over northern Nigeria for several months, following the kidnapping of 276 girls from the town of Chibok in April 2014.
A source privvy to the mission said, "The girls were located in the first few weeks of the RAF mission.We offered to rescue them, but the Nigerian government declined."
''The girls were then tracked by the aircraft as they were dispersed into progressively smaller groups over the following months''
Nigeria under Jonathan shunned international offers to rescue the girls. The country however, welcomed an aid package and assistance from the US, the UK and France in looking for the girls, it viewed any action to be taken against kidnapping as a "national issue".
"Nigeria's intelligence and military services must solve the ultimate problem," said Jonathan in a meeting with the UK's then Africa minister, Mark Simmonds, on 15 May 2014.