Balarabe Musa, and Chief Emma Eneukwu, chieftains of the All Progressives Congress, APC have lashed out at Nigerians who describe former President Goodluck Jonathan as a ''hero.''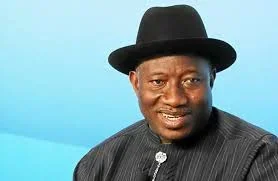 The APC Chiefs lashed out after Jonathan, said his administration performed well on the economic front in spite of massive corruption.
Musa who is a former Governor of Kaduna state state, Of course, Nigerians have short memories. What is our attitude to all the former presidents, particularly as to how they handled our economy?
"We seem not to have realised that they did less than the present. They are now heroes in a way. They are almost now gloating and trying to decide the fate of the country.
"The ex-President is not only to blame for our failures, his own was even worse. In the present, we have seen competence in a few things, but in his own (Jonathan) case, he showed competence in nothing. He allowed corruption to fester during his own time. But we are not sure if the present administration is not doing worse. This is because the state of the economy can only be reasonably determined by the state of the people."
Eneukwu who is the South East Zonal Vice Chairman of the APC said "Even a blind man in Nigeria knows that (Goodluck) Jonathan threw this country into a mess. Billions and billions of naira are being refunded and found in private houses. Is the money not being refunded by people who served under Jonathan?
"The man shouldn't talk, he should bury his head in shame; his administration is almost the worst I can think of. He never checked people who worked under him; it was free-for-all corruption."