A Jalingo chief magistrates' court on Friday sentenced Dominic Bukuni, one of the aides of Darius Ishaku, governor of Taraba state, to two years imprisonment for criminal conspiracy, cheating and forgery.
Bebeto Haruna, 32, who was arraigned along with Bukuni, also bagged nine years jail sentence.
In his judgment, which lasted three hours, Yusuf Babasoro, chief magistrate, said the prosecution had proven its case beyond any reasonable doubt that the two accused were guilty of the offences as charged.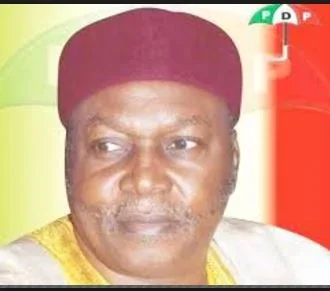 Babasoro said Haruna was guilty on the 1st and 2nd counts for impersonation and cheating, which were contrary to sections 132 and 322 of the penal code.
He said the offences attracted a fine of N5,000 and N10, 000 or jail terms of six months and one year respectively.
Read More via
TheCable