Africa's leading university, Obafemi Awolowo University, Ile Ife is set to host the an African Student for Liberty Conference in Nigeria.
ASFL Programs Manager, Olumayowa Okediran said that the event is one of ASFL most valuable tools to identify new pro-liberty students, educate them in the ideas, and generally get them plugged into the liberty movement, with previous editions held at University of Ibadan.
The host of the event, Oluwafemi Ogunjobi, who is an Executive Board Member with African Students For Liberty, said that the conference will be in tune with the theme, #ShareYourStory with speakers sharing their personal experiences in the liberty movement, and how the ideas of liberty have helped them in their life pursuits.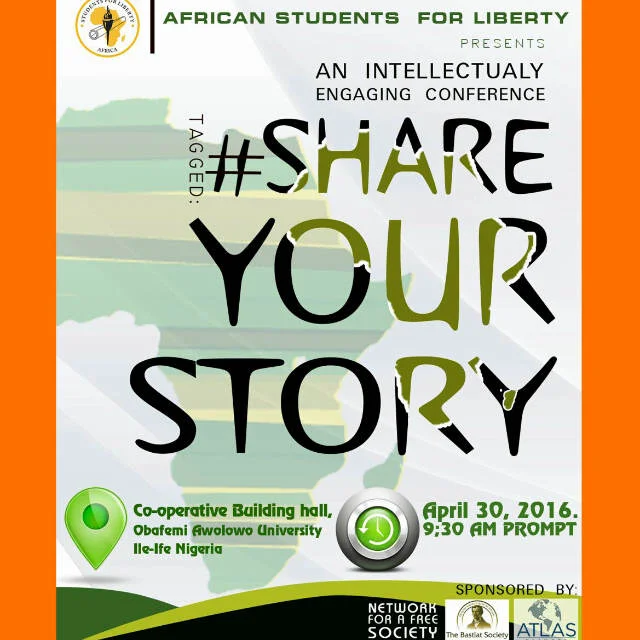 Speakers at the event include: Japheth Omojuwa, Editor, AfricanLiberty.org; Yael Ossowski, Program Director ESFL; Olumayowa Okediran, Programs Manager, ASFL; Martin VanStaden, Member ASFL Executive Member; Linda Kavuka, Chair ASFL Executive Member; Isack Danford, Founder Uhuru, Tanzania among others.
The conference is billed to hold at the Cooperative Building Hall, behind Zenith Bank of Obafemi Awolowo University, Ile–Ife, Nigeria with lot of side attractions
To apply click
HERE