President Alpha Conde of Guinea has sacked three Ministers from his cabinet.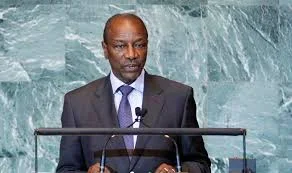 REUTERS reports that the three Ministers were sacked according to a decree read on state television on Monday, following violent protests over a teachers' strike last week in which seven people were killed and dozens more were injured.
The three ministers sacked were Ibrahima Kourouma, the minister of pre-university education, Civil Service Minister Sekou Kourouma and Environment Minister Christine Sagno.