The King Makers in Gwoza Emirate Council of Borno, on Wednesday announced Alhaji Muhammad Timta as the new Emir of Gwoza, the News Agency of Nigeria (NAN) reports.
Timta replaces his father, Shehu, killed by Boko Haram sect members on his way to Gombe two weeks ago.
The new emir was chosen after a meeting of the king makers in Gwoza.
NAN reports that the coronation was low keyed due to security challenge and continuous attacks on Gwoza by the Boko Haram insurgents.
However, the new emir promised to unite and strengthen the relationship between Christians and Muslims in the area.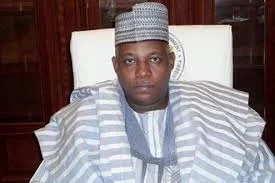 Last edited: