Facebook founder Mark Zuckerberg has had his social media accounts hacked by a Saudi based group that discovered his password was 'dadada'.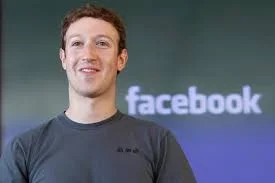 A group known as OurMine claimed responsibility for hacking Pinterest and Twitter accounts belonging to the billionaire, who recently became a father.
In a message posted on Twitter through Zuckerberg's own account, the group claimed it had found his password in leaked LinkedIn in password dump.
According to Sky News, the group claimed it had accessed the accounts to 'test security', with a tweet, now deleted, reading: 'Hey we got access to your Twitter & Instagram & Pinterest, we are just testing your security, please direct message us.'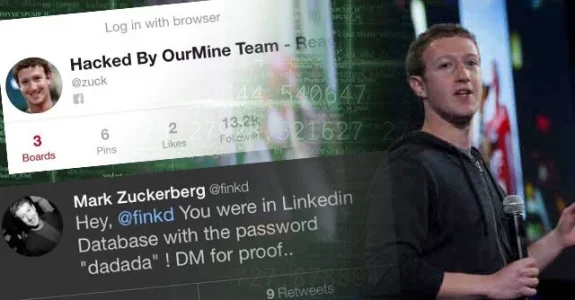 The Twitter account @finkd, which was created in February 2009, has more than 414,000 followers, but only has 19 tweets associated with it.
While the Pinterest account @Zuck has more than 13,000 followers and 700,000 five star reviews associated with it.
OurMine, whose own Twitter account has been suspended, have claimed responsibility for a number of high-profile hacks on YouTube, including Markiplier.