No fewer than three million pilgrims converged on Mount Arafat on Sunday to mark the climax of 2016 pilgrimage.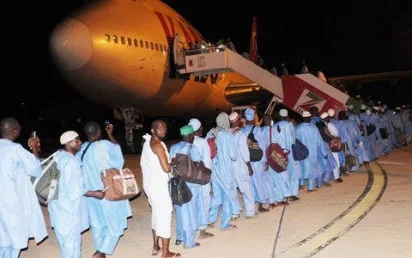 A News Agency of Nigeria correspondent covering the Hajj reports that at least 62,000 Nigerians were part of the gathering.
NAN reports that movement from Muna, where the pilgrims spent the night, started as early as 2am and was completed at about 10am.
Speaking at a news briefing, the Chairman of the National Hajj Commission of Nigeria, Alhaji AbdullahI Muktar, said the Commission was able to conclude the movement of the pilgrims at about 9am on Sunday.
"The coordination and movement were unprecedented in our history," Muktar said, commending officials and pilgrims for their cooperation and discipline.
The Chairman also announced that there was no incident of traffic accident involving Nigerian pilgrims.
He, however, said 10 pilgrims had so far been confirmed to have died.
He appealed to pilgrims to continue to be law-abiding in the final phase of the exercise.
Also speaking, the Head of the Medical Team, Dr Ibrahim Kana, said there was no reported case of a serious medical problem during the stay at Arafat.