Fresh facts emerged on Monday that the Economic and Financial Crimes Commission (EFCC) may soon bring prominent Nigerians implicated in the $180m Halliburton bribe to justice.
According to The Nation, about four former Heads of State, two ex-First ladies and 87 prominent Nigerians were allegedly linked with the scandal.
In all, 76 prominent Nigerians are listed in the five notebooks submitted by the Halliburton Group to the EFCC.
There were indications that the anti-graft agency may quiz some of those listed.
However, some of the ex-Heads of State were claiming that they received gifts and not bribes, sources said.
It was learnt that about $2.5million was paid into the ex-minister of Petroleum Resources' account in Switzerland in 1998.
A top source in EFCC said: "We are looking into all aspects of the Halliburton scandal, including the bribe takers. This latest probe of the scandal is comprehensive."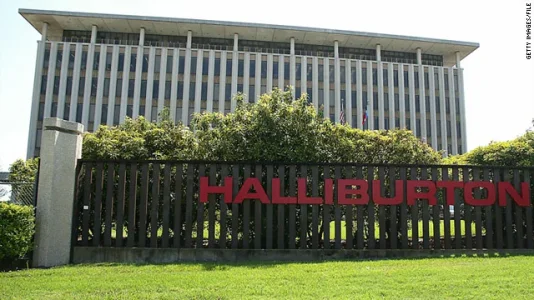 Those implicated in the Halliburton Notebooks are:
Four ex-Heads of State;
two former Chiefs of General Staff,
two ex-First Ladies;
ex-CBN Governor;
three former Military Governors/ Administrators;
a former Deputy Governor of CBN,
11 former ministers(including two ex-Ministers of Petroleum Resources);
two retired permanent secretaries and
three ex-NNPC GMDs.
Others are
ex-secretaries to the Government of the Federation;
a former civilian governor in the South-East;
a former Ambassador to Italy,
an ex-envoy to Brazil,
three ex-NNPC secretaries,
a former Chief Security Officer to a former Head of State;
former MD, NLNG/Shell;
former Chief of Army Staff;
a former Field Commandant of ECOMOG in Liberia;
ex-MD of NAFCON; and more than 13 former NNPC top shots.