Ali Madaki, father of deceased Nigerian singer Zainab Ali-Nielsen, aka Alizee, has revealed that her daughter's husband Peter Nielsen Schau began fighting his wife late last year.
The Dane has been arrested in connection with Alizee and her four-year-old daughter's murder Thursday at their residence in Banana Island, Lagos state.
Alizee's father said the Danish has been of "good character" since he knew him over seven years ago.
"I have known my late daughter's husband for over seven years now. At the outset, he was of good character but last year, he started fighting his wife," he told a national daily.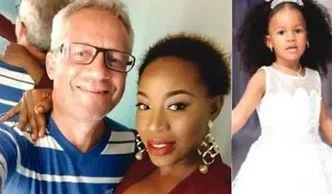 READ MORE HERE