Women from Isu community in Onicha Local Government Area of Ebonyi State on Wednesday stormed Abakaliki to protest the activities of Fulani herdsmen in the area, particularly the rape of a 70-year-old widow.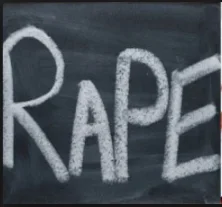 The women carried placards with different inscriptions such as 'Fulanis have destroyed all our crops and polluted our rivers and ponds', 'Fulanis have humiliated us', among others. They alleged that a herdsman raped a 70-year-old widow, resulting in her going into a coma.
The leader of the protesters, Florence Okoro, said the herdsman sneaked into the old widow's house while she was preparing her evening meal and raped her.
Okoro, who added that the hands and legs of the old widow were broken in the process, appealed to the state government and security agencies to protect women.
Addressing the women, the state Attorney-General and Commissioner for Justice, Chief Augustine Nwankwegu, condemned the rape of the widow and the destruction of farmlands by herdsmen.
Nwankwegu assured the protesters that the government would take action against the perpetrators of the crime.
He told them that Governor David Umahi had directed that the culprits be fished out and prosecuted.