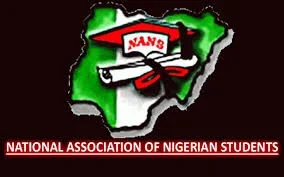 The National Association of Nigerian Students (NANS) has lambasted the federal government for the innocent shed of blood by the rampaging Fulani herdsmen.
In a statement by its Ekiti axis chairman, Cosmas Awopeju in Ado Ekiti on Thursday warned the marauding herdsmen to steer clear of that state, threatening that students and the youth would resist attempts to extend the criminal and senseless killings to the state.
He said it has directed all the students' union governments in all the tertiary institutions based in Ekiti State to nominate cadets and men for Students Joint Militia Front, which will be trained to ward off any attack from the herdsmen .
NANS, Ekiti axis, posited that what the menace of the rampaging herdsmen portrays for Nigeria was a failure of the President Muhammadu Buhari's government to provide adequate security for Nigerians.
It maintained that Buhari should be alive to his responsibility and live up to the expectation of the oath he swore to that he would rid the country of insurgents and insurrection, for people to embrace his change agenda.
Awopeju warned the security chiefs against treating the Fulani herdsmen as sacred cows, saying this has always been the reason why some herdsmen had been displaying arrogance and domineering tendencies to their host communities.
"While we express our condolences to the families of those killed in Benue, Enugu, Delta, Anambra and other states, we are baffled by the failure of the federal government to stop the destruction of farmlands, rape , armed robbery, kidnapping and most painfully the massacre of innocent Nigerians by Fulani herdsmen.