Heritage Bank Plc says it is true that it is restructuring its workforce, but it is also "adequately compensating" affected members of staff.
The bank, which sacked 400 members of staff in December 2016, said this was done "as part of efforts geared towards greater efficiency and resource optimization, in line with its growth and industry innovative agenda".
In a statement by signed by Fela Ibidapo, its spokesperson, the bank said: "The restructuring processes was to up scale the institution's activities in the strategic sectors of the economy as well as concentrating on and deploying its expertise and competences to specific business areas where it enjoys comparative business advantage.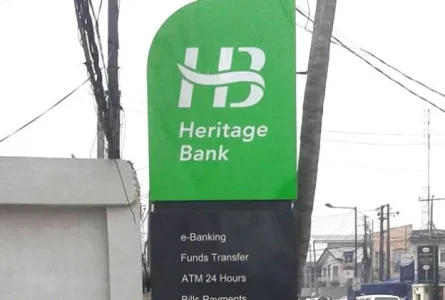 It hinted that the recent restructuring came after it reviewed senior staff bench strength and industry standards, and realigned certain roles bank-wide.
It also said it elevated some members of its workforce with higher responsibilities, which is in line with its ongoing determination to re-position.
"The vibrant workforce will enable the bank achieve its vision of being the Nigerian most innovative banking of choice in service delivery, superior returns to its various stakeholders and as well contribute to the growth of the nation's economy," the Bank said.