HIGH blood pressure rarely has noticeable symptoms, but left untreated it can put you at risk of serious problems such as heart attacks and strokes.
High blood pressure, also known as hypertension, affects more than one in four adults in the UK.
Because symptoms are rarely noticeable, the only way to find out if you have high blood pressure is to have it checked using equipment.
It can often be prevented or reduced by eating healthily, maintaining a healthy weight and taking regular exercise.
But different kinds of exercise can have different effects on the body, and there are certain activities you should avoid if you have high blood pressure.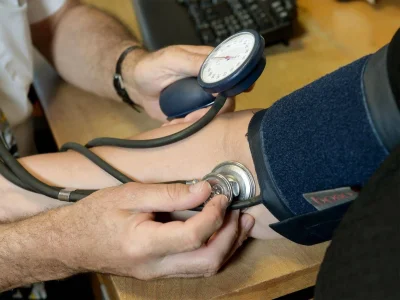 Read more via Express.co.uk
https://ift.tt/2FV3NJJ
----
Discover More
Health, Lifestyle & Lifeline Articles
Last edited by a moderator: