A female is elected as a councillor in Saudi Arabia - but women still face tight restrictions in the conservative kingdom.
Salma bint Hizab al Oteibi beat seven men and two men in Madrakah, a district in the holy city of Mecca, according to the country's election commission.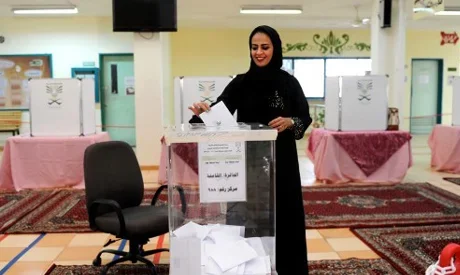 More than 5,000 men and around 980 women stood as candidates, with more than 130,000 women registered to vote compared to 1.35 million men.
Men and women were segregated at polling stations on Saturday and during campaigning in the kingdom, which has some of the world's tightest restrictions on women.
Women said voter registration was hindered by bureaucratic obstacles, a lack of awareness of the process and its significance, and the fact they could not drive to sign up due to a driving ban.
- SkyNews