Christian members of Nigeria's House of Representatives today held a 2-hour prayer session for the healing and Salvation of President Muhammadu Buhari.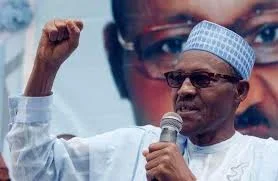 VANGUARD reports that the prayer session which was presided over by Tajudeen Ayo Yusuf, representing Ijumu/Kabba-Bunu Federal Constituency of Kogi State lasted for two hours.
Some of the lawmakers spoke to journalists after the prayer on why they felt the need to pray for President Buhari. Yusuf refused said, "when the president is sick, Nigeria is sick. Praying for the leaders is Biblical in His commandment."
Uzoma Nkem-Abonta said that the prayer was for God to put in the president the spirit of human kindness. Nkem-Abonta who represents Ukwa Federal Constituency of Abia State said, "Because the Bible tells us to pray for those in authority. Once you are on authority it is like you are on a hot seat except the spirit of God guides you, you will make mistakes.
Simon Yakubu Arabo said "healing of his body and salvation of his soul."