The House of Representatives Committee on Basic Education yesterday walked out the Nigerian Teachers Institute boss, Mr. Aminu Ladan Sarahu over poor presentation of his institute's 2016 budget proposal.
The committee headed by Rep Zakari Moham-med, APC, Baruten/ Kaima Federal Constituency apparently disturbed by the poor presentation of proposal by the NTI boss asked him to go back home and do a proper budget to be presented to the committee within the next two weeks.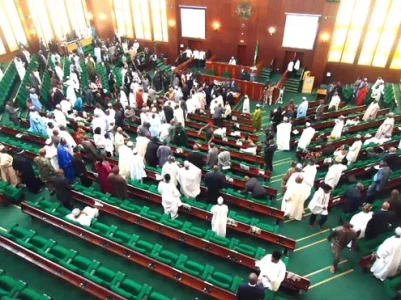 The NTI boss irked the lawmakers when he told them that his institute was tagged Basic Education, hence it was denied funds from the Tertiary Education Trust Fund (TETFund).
The lawmakers baffled by Mr. Sarahu's disposition during the presentation accused him of having bias mind typical of an unprepared chief executive and therefore ordered him to explain line-by-line what he enumerated in his proposal, since they (lawmakers) couldn't make any sense of his document.
Source: Vanguard