The immediate past President of the Christian Association of Nigeria, CAN, Pastor Ayo Oritsejafor has narrated how God once used a gateman to help him get an American visa after he was denied.
The cleric mentioned this at 2017 DOS convention where he enjoined the womenfolk not to undermine any opportunity.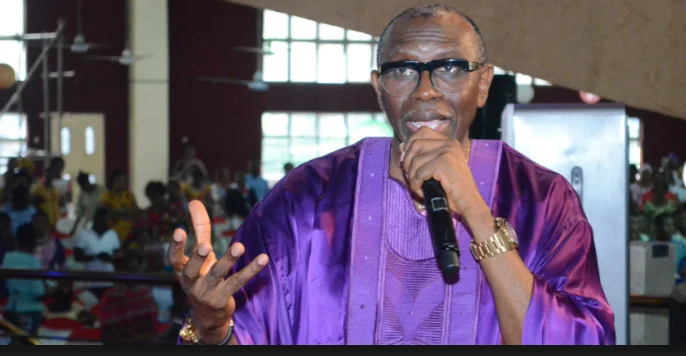 According to him, he had been denied the visa and was going back dejected when he was this gateman smiling towards him, and wondering why a uniformed gateman was smiling and approached he managed to force a smile through the rejection.
"'I had to pick your call because my secretary had just stepped out. I am not supposed to pick the call. Did you say you are a pastor? Please come in.' And when I got in the man said 'I am always delighted to deal with pastors because my dad was a reverend," he stated, adding that the man signed his visa immediately. "But when I came out and I asked after the gateman I was told there was no such person in the place. The person was an angel of God. So don't underrate anybody."