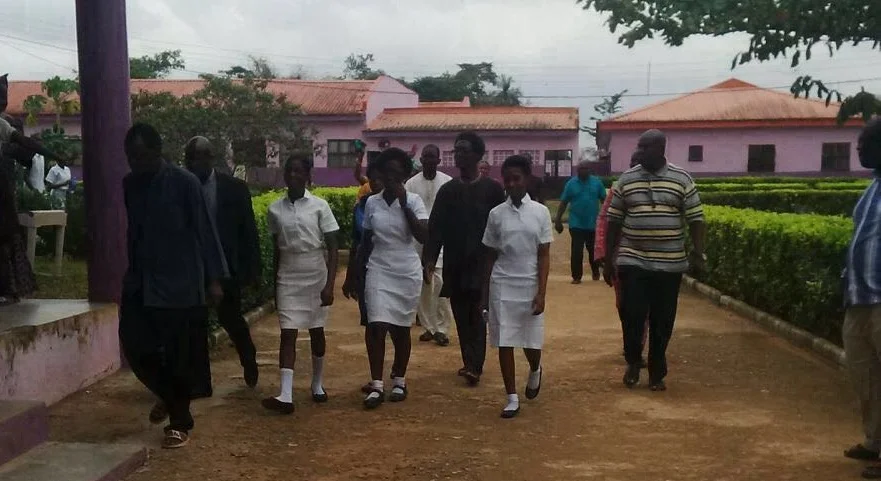 New details have emerged yesterday yesterday that the release of the three abducted girls from Babington Macaulay Junior Seminary (BMJS), Ikorodu was made possible by shortage of food in the kidnappers' den.
One of the kidnappers left the hideout to purchase food and drinks when he was intercepted by a combined team of policemen from Lagos Police Command and Intelligence Response Unit from the Police Headquarters in Abuja.
A dummy sold to the kidnappers that their parents and relations had been arrested and might be killed made them to hasten the release of the girls.
It was also learnt that two of the kidnappers were from the same parents, showing that they had turned kidnapping into a business in the family.
The police are still searching for some of the kidnappers who are on the run.
Source:
The Nation