Governor Simon Lalong of Plateau state has been accused of squandering state resources to the tune of N3.300 billion as estacodes for 11 foreign trips he has embarked on since assuming office last year.
According to a former Sports Minister and Chairman of the Peoples Democratic Party in the state, Damishi Sango said: "Each of the trips have cost Plateau about N300 million".
"Calculate that by 11 trips; we are talking about a whooping sum of N3.300 billion spent on travelling around the world in desperate search for investors, with no impact," Sango said.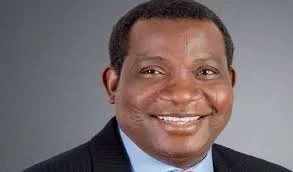 He also accused the All Progressives Congress (APC) administration of Lalong, of diverting funds meant for local governments, although he did not state figures, insisting that the PDP will publish those figures when the government denies the allegations.
But in a reaction, Lalong's media aide, Emmanuel Nanle denied that the governor is corrupt, and challenged the PDP to come up with records showing that the sum of N3.3 billion has been expended on foreign trips, or that local government funds have been diverted.
Damishi Sango