A three-year-old daughter, Success, was allegedly abducted by a neighbour, Emmanuel Okpara, who joined the father to look for the girl, until he was fingered by people who saw him with the child about the time she reportedly went missing.
According to The Nation, Success' disappearance bungled the family's plan to travel home for the Yuletide and it is threatening the education of her other siblings. Her father, a commercial motorcyclist said he has spent all his savings – about N60,000 – on police investigation and other logistics.
Okpara has been arrested and transferred to the Special Anti-Robbery Squad (SARS), Ikeja, where he allegedly confessed that he sold the minor for N20,000. But Onyeisi said they do not know who the buyer is or where he lives.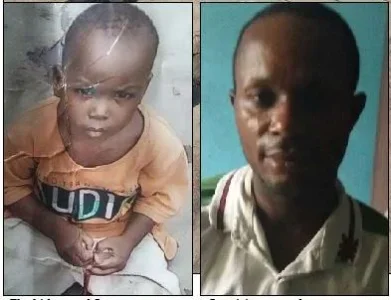 "I was the one who took her and sold her for N20,000 through somebody else to a man who lives in Okota", he said.
"I cannot remember the man and the middle man who took the baby to the buyer usually stayed at a woman's house here in Coconut."
Read more:
The Nation