The Minister of State for Petroleum, Ibe Kachikwu and state governors prevailed on President Muhammadu Buhari to hike fuel price from N86.50 to N145 per litre, a top government official revealed in Abuja.
The official, who pleaded anonymity, said Buhari, who was concerned about the effect of fuel price hike on the average Nigerian, had strongly resisted the proposal by Kachikwu for several months but "succumbed reluctantly this month when he (Buhari) was presented with the stark reality of the dropping oil earnings and foreign reserves situation."
The official said apart from this, "pressure from state governors whose allocation from FAAC has been dropping was also a significant factor that swayed the president."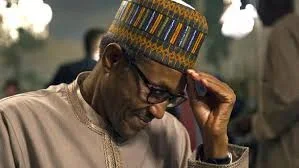 He said Buhari would not have agreed to the new fuel pricing regime if he had not been presented with the compelling evidence that Nigeria's declining foreign earnings from oil would be further devastated unless independent oil marketers and other interested entities are encouraged to import fuel.
He said: "The amount required for fuel importation alone will easily take about more than half of the $550m foreign earnings. If the country continues doing that the oil revenue left for FAAC sharing would be significantly reduced with the possibility that a situation where there would be nothing left to share between federal government, states and local governments exists in the near future.
Source:
Dailytrust