The number one story in the media for this week, is the story of a little boy who was beaten and burnt to death at at Alafia bustop, Orile of Lagos state.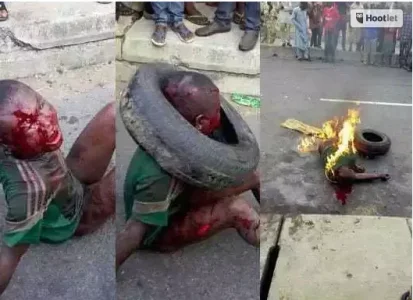 While many Nigerians particularly Lagosians have spoken against jungle justice, we need to do more than speaking. Lagos state is one of the few Nigerian states that has a very active emergency number. Instead of filming and taking photos next time you witness jungle justice in Lagos, simply dial 767 and report the incident.
They've known to respond in less than 10 minutes after a call was placed.