A woman named Mercy Igoki has narrated her experience of how her adopted daughter snatched her man while she embarked on an educational course.
Mercy Igoki, a 48-year-old senior assistant registrar told her bizarre story and claims she has forgiven both her daughter and her husband for the pain they caused her. She said:
"I share the circumstances under which my marriage split up hoping it will inspire someone to start her own journey to forgiveness and restoration, as opposed to bitterness, anger and death," she says.
In 2006, while working as a teacher and counsellor in a local high school, Mercy met an orphan girl. She took her home and adopted the girl who was three years older than Mercy's first born.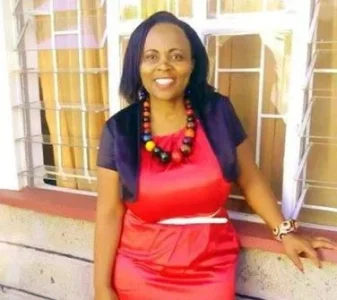 According to Tori.ng, Mercy says the girl bonded very well with her family and her problems began when she had to resign from her job to recover from an accident that left her with multiple fractures.
"I enrolled for an undergraduate degree in education in Meru. I would be away from home sometimes up to three weeks or longer at a time because of my studies.
It was while travelling back from one of these trips in 2008, just after my daughter had finished high school, that I received a phone call from one of my neighbours. She told me, 'Just know that girl you are living with is not your daughter but your co-wife. I was shocked."
Mercy says she decided to investigate and discovered clandestine correspondence between them.
"In anger, I confronted them and to my shock, my husband blamed me for the affair, saying I had brought the girl to him," says Mercy.
Source