More facts have emerged on how Danish citizen, Peter Nielsen Allegedly killed his Nigerian wife, Zainab Ali-Nielsen, popularly known as Alizee and her 4-year-old daughter, Petra in Lagos yesterday.
In an interview session, Madaki Gift who is the younger sister of the deceased, attested that she heard the victim screaming for help before she was killed.
The audio of the interview which was exclusively obtained by TheNewsGuru.com reveals that, there was no obvious altercation between Alizee and her husband before the killing took place, as she reportedly served him dinner before they went to bed.
She said, 'My name is Madaki Gift I am Zainab's sister, the late Zainab who died. It just happened over night when she finished preparing the food for her husband . The housemate went to her room and I was the last person to leave the kitchen. So after a while , there was a fight between both of them and she was just shouting "Help Help!!
"I woke my junior sister up asking her if she heard any noise, later I saw the man hitting her head on the floor. I tried to help but he locked everywhere, there was no way for me to run and call people to come and help.
"This was around 4am In the morning, by the time we got there later in the morning she was dead."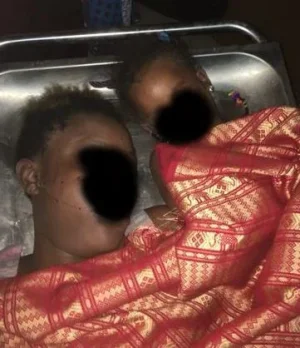 READ MORE HERE