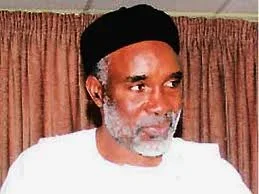 An elderly member of the House of Representatives from Adamawa State, Mr. Nwangubi Fons, on Sunday recounted how some key leaders of the Peoples Democratic Party brought Governor Murtala Nyako to power in 2007.
Fons disclosed that the leaders, which included himself, were led by Prof. Jibrin Aminu.
He said the 10 leaders had met with former President Olusegun Obasanjo, who they reportedly convinced to endorse Nyako.
Click here to read more
Source: #PUNCH