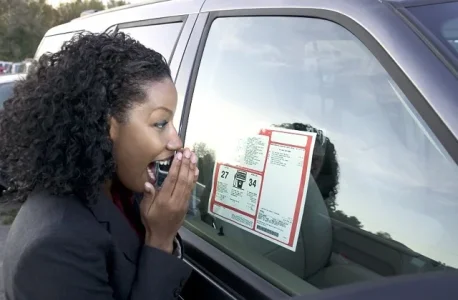 To avoid the purchase of stolen vehicles thereby inuring the wrath of law enforcement agents, you are advised to carry out these basic checks on a vehicle before you part with your money.

For Foreign used cars
1.
Ask for the custom papers and do a VIN check on the said vehicle
2
. Make sure you buy from a registered car stand
3
. Check for repainting of the car, especially the bonnet area where it is hard to respray.
4
. Check the glass for any engraving
For Nigerian used cars:
1
. Ask for customs document and ensure it's original
2
. Ask for the original vehicle documents
3
. Confirm that the name on all documents match sellers name. If not, let the seller provide proof of sale from original owner
4
. Input the plate number in FRSC database and make sure it conforms with the said vehicle registered to.
5
. Make sure all documents are originals and not photocopies
6
. Take a selfie with the seller and the said vehicle for posterity sake.
Good luck!!!