At least three people have died and seven injured in a "huge" explosion in the centre of the Somali capital Mogadishu.
Social media reports also claimed gunfire and a ball of smoke could be seen over the city after the explosion, which is believed to have been a car bomb that detonated at Shaqalaha junction, in the busy area known as K-4.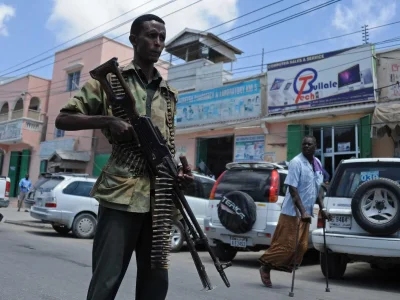 It is believed the explosion was near an ex-cinema and opposite the Somali immigration headquarters, and the target was a senior government official who escaped.
Reports from journalists in the city claim the blast may have been the result of a suicide bomber, but The Independent was unable to confirm this.
- Independent UK