Justice Abdul Kafarati of the Federal High Court, Abuja, on Wednesday ordered the extradition of Franca Asemota, a Nigerian fugitive whose extradition was sought by the United Kingdom for offences bordering on trafficking of minors, Premium Times reports.
Ms. Asemota, 36, is on UK government wanted list for trafficking of minors to Europe through London, Premium Times said.
She was accused of allegedly organising a network that trafficked young women, mostly teenagers, from remote Nigerian villages into Europe using Heathrow airport as transit hub.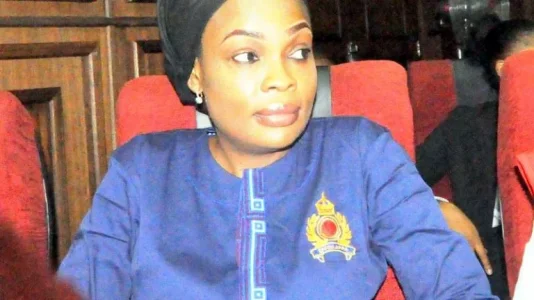 The girls were promised education or jobs such as hairdressing in countries, including France and Spain, but were forced into prostitution.
Ms. Asemota was arrested by operatives of the Economic and Financial Crimes Commission, on March 24, 2015, in Benin, Edo State on suspicion of money laundering offences.
On arrest, checks on her profile revealed that she had been on the wanted list of the National Crime Agency of the UK.
Justice Kafarati of the High court granted the extradition request and ordered that the accused be extradited to the United Kingdom to face trial for the charges filed against her.