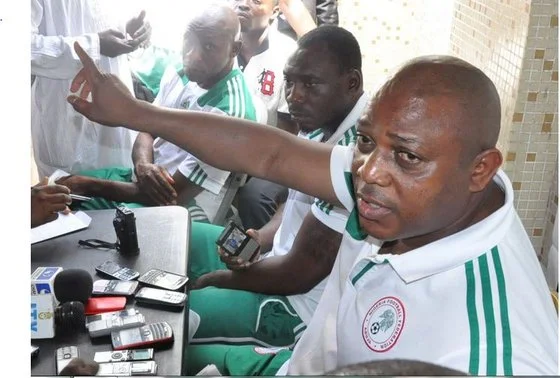 Super Eagles coach Stephen Keshi is confident of a victory over Bosnia-Herzgovina in their second game in group F of the on-going FIFA World Cup tournament in Brazil.
Bosnia-Herzgovina is 12th, while Nigeria ranks 44th in the FIFA rankings, but Keshi promises a purpose-minded approach in the game for the maximum three points.
Keshi hopes to ride on the banks of the surprises the tournament has produced in Costa Rica and the Netherlands victories.
"I'm not God, I'm just a coach and I will do what I have to do and that's it.
"Even the best coaches in the world cannot tell You they will win before the game.
"We will try to prepare ourselves, we will work together and see what happens.
"We saw (a surprise result from) Costa Rica, we saw (another surprise result) Holland and Spain.
"With football you never can tell, whatever comes my way, I will take it."
Bosnia 's first match ended in a 2-1 defeat to Group F favourites, Argentina and Nigeria played a goalless draw against Iran.
Last edited: