The Benue state former Governor, Gabriel Suswam on Sunday denied stealing the state's money during his eight years tenure in office.
Suswam governed Benue State between 2007-2015, an administration that was tagged the worst in the history of the country.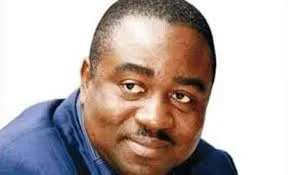 Speaking at a special thanksgiving service organised for him at the Holy Ghost Catholic Church, Makurdi, by the Peoples Democratic Party, PDP, lawmakers at Benue State House of Assembly, Suswam regretted that before the last general elections, the All Progressives Congress, APC, had told the people that salaries were not being paid because the state's funds were being stolen.
Suswam said: "Today that same salary issue is persisting, that is to tell you that we are in a deep economic crisis.
"I am not a thief, I'm not a criminal, I did not steal government money neither did I syphon the state's resources", he said
"In our time, we assumed office under tough circumstances, but we were able to achieve a milestone. The fact is that no one can do the job of governance at once.
"You do your best and leave the rest. I did my best. And I refused to demonize anyone when I assumed office, though I was pushed to do so by forces and individuals but I refused.
- Dailypost