A 16-year old boy caught inserting his finger into a 2-year old girl's private part said that he did not mean to abuse the victim but wanted to see how a female organ looks like having heard so much about it.
P.M.EXPRESS reports that the incident happened at Oremeje Street, Itire, Lagos where they reside.
He reportedly told the police that he had heard so much about the female organ and decided to check it out in order to know why men look for women all the time. However, his action has landed him in prison after he was handed over to the police for committing rape.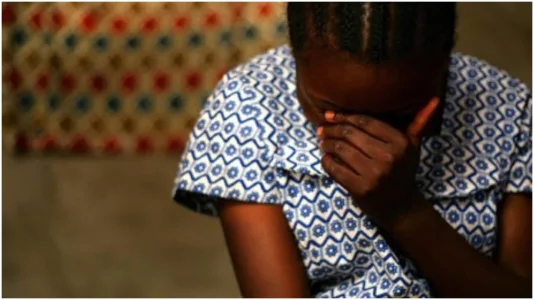 READ MORE HERE