A former Chief Security Officer to the late head of state, Gen. Sani Abacha, Major Hamza Al-Mustapha (retd.), on Saturday, claimed that the cause of death of the acclaimed winner of the June 12, 1993 presidential election in Nigeria, Chief MKO Abiola, and the late businessman's last moments were recorded on video.
Al-Mustapha hinted that the existence of the tape was known to a few Nigerians and also attributed his incarceration to his attempts to preserve the videotape.
The former CSO spoke about the tape and other matters when he fielded questions shortly after he delivered the third South-West annual lecture titled, 'Developing leadership abilities in youths', which was organised by the Asorodayo Youth Heritage Organisation, at Lafia Hotel, Ibadan, Oyo State.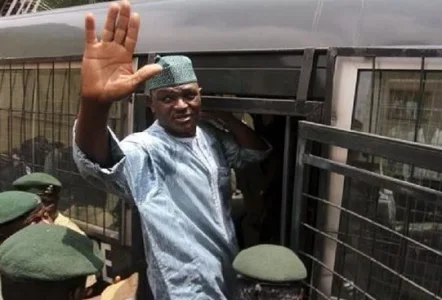 He said, "On October 21, 1998, I was arrested because of a video cassette, not because of the late Kudirat Abiola. The family of the late Abiola was, as it is, a very close family to me. But something happened, which a particular camera in the villa captured.
"So, they wanted to take the videotape and burn it so that Nigerians would not know what happened. That was the beginning of my travails."