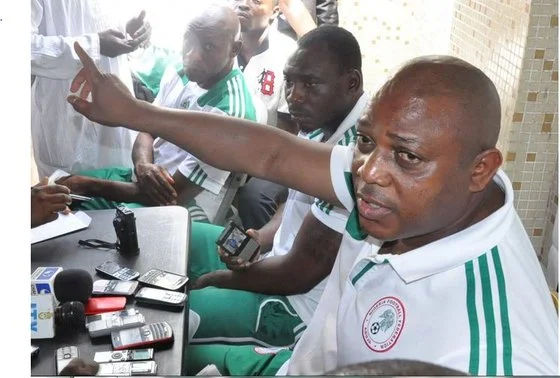 Stephen Keshi has denied reaching a new deal to continue managing the Super Eagles national team.
The 52-year old is on an interim basis after succumbing to pressures to manage the team at least for the 2015 Nations Cup qualifiers against Congo DR and South Africa.
Talks about a contract extension with the Nigeria Football Federation(NFF) broke down,with both parties failing to reach an agreement over a new deal.
"This is my country. I decided to come down because I respected some big Nigerians to come and take charge."
"I was in contact with the players and they wanted us to continue this journey so I also respected them and came over."
However Keshi refused to be drawn into a conversation about the state of his contract,saying: "Let's leave that for now, I'll comment after both games."
He also did not state if other countries have shown interest in appointing him as their new manager.
"If there is a country interested in me, wait - you'll know later."