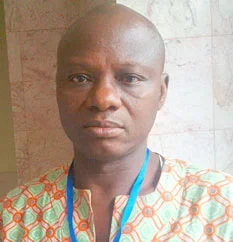 Recounting the grisly experiences he had in prison for more than 23 years on death row, Calistus Ike's face was a grimace of pain and sadness.
Prior to 1989, he had dreamt of becoming a very successful business man.
Little did he know that he was going to spend seven years as an awaiting trial inmate and another 16 years on the death row.
As the first son and bread winner of his family at that time, Ike, had all his dreams quashed after he was sentenced to death following his refusal to pay N200 bribe to the policeman that investigated an allegation against him.
Luck however shone on him when through the intervention of a France- based human right group, Avocats Sans Frontieres, ASFF, also known as 'Lawyers Without Borders France', the Edo state government, pardoned him and approved his release from prison in 2012.
Click here to read more
Source: #Vanguard