The Chief of the London Metropolitan Police, Bernard Hogan-Howe, is expected to answer questions from UK parliamentarians next week over claims that Scotland Yard officers investigating former Delta State governor, James Ibori, were involved in a "deliberate cover-up", the Daily Mail has reported.
A UK court was told that the Met and the Crown Prosecution Service concealed documents showing that officers investigating Mr. Ibori took bribe to reveal details of the investigations that could have helped the convicted politician dodge jail.
Ibori was sentenced to a 13-year jail term by the Southwark Crown Court in 2012 after admitting to fraud and money laundering.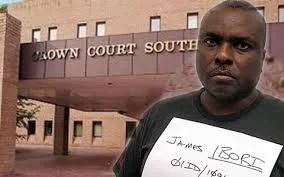 According to the revelation, one detective on the team investigating Mr. Ibori made several unexplained cash deposits into his account running into thousands of pounds after disclosing sensitive information. But the police are accusing the whistle-blower, Bhadresh Gohil, a lawyer who had represented Ibori in the past, of falsifying documents.
Surprisingly, the charges against Mr. Gohil were dropped after the CPS was forced to release papers it originally said did not exist. The papers suggested that Met officers took bribe.
Mr. Gohil had served seven years in prison for admitting to helping Ibori to launder some of his loot. He later claimed he was wrongly advised to do so by his legal team.
Source:
DailyMail