Brown Ideye remains top scorer in the Greece league after he scored his seventh goal for Olympiacos against Panathinaikos in an Athens derby on Sunday.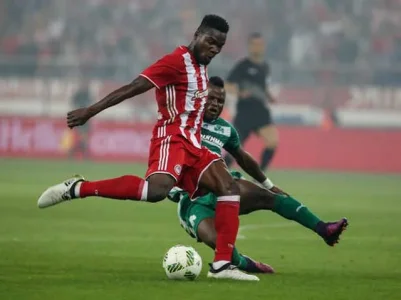 The 28-year-old Ideye was quoted on the club's website as saying that his dream was to finish as "Goal King'' in Greece this season.
Last season he netted 10 goals in 24 appearances in the league.
On Sunday, Ideye made it 3-0 for champions, Olympiacos, after 44 minutes. Olympiacos are top of the league table with 21 points from eight matches, seven points ahead of closest rivals Panathinaikos.