The Concerned Igbo Leaders of Thought led by Prof. Ben Nwabueze has joined the South East Governors Forum in condemning an attempt by the Biafra Zionist Movement (BZM) to declare the Republic of Biafra.
In a statement by the deputy secretary, Evang. Elliot Uko, the group warned BZM and others not overheat the polity.
It said the act of seizing a broadcasting house to announce a republic is not the proper way to express anger and frustration.
The group said: "Such an action will only overheat the polity, which is the last thing any well- meaning Nigerian will pray for at this time.
"We appeal to those who feel aggrieved over the condition in the country to channel their grievances through the proper channel, including the ongoing National Conference.
"Actions capable of leading to a breakdown of law and order must be discouraged.
"We warn Igbo youths preparing for or planning whatever demonstrations to shelve the idea, as such action will only encourage our already misguided folks, who erroneously believe that secession or disintegration will help the situation.
"We advise those indoctrinating them along these lines to retrace their steps.
"Finally we reiterate that Ndigbo believe in a united Nigeria where equity and justice reign, where no man is oppressed. We believe in a restructured country where every section is treated fairly."
Click here to read more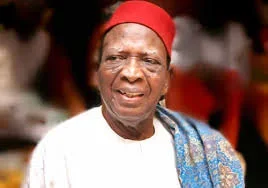 Source: #TheNation Newspaper