Mr Ben Nnabuihe, a US based Nigerian businessman has urged Igbos to unite if they must produce Nigeria's next President.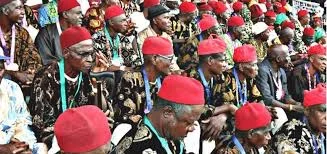 Nnahuihe made the call while addressing his kinsmen in Orlu Local Government Area of Imo State. He said, ''We have the manpower and the resources to produce the next president, but that will only be possible if we are united.
"What the Igbos need at the moment is to be very relevant and to occupy sensitive positions in the present administration.
"When we are well-positioned, it will give the Igbos very strong bargaining power in future politics of the country. We have very influential and reputable leaders, but they have never pursued a common goal and this factor will continue to fight against the progress of the south easterners."