The Minister of Transportation, Hon Chibuike Amaechi, in a surprising move yesterday took the campaign for President Muhammadu Buhari's second term to Anambra State, urging Igbo people to vote for him (Buhari) for a second term as a way of giving him the chance to serve out the term of the North.
Amaechi, who was at the Nnamdi Azikiwe University, Awka, as a lecturer to mark its 12th convocation, spoke on the topic: 'The Igbo in the politics of Nigeria'.
The minister who started his lecture by insisting that he is an Igbo man, and should not be denied his heritage, said the problem of the Igbo in the politics of Nigeria was self-inflicted.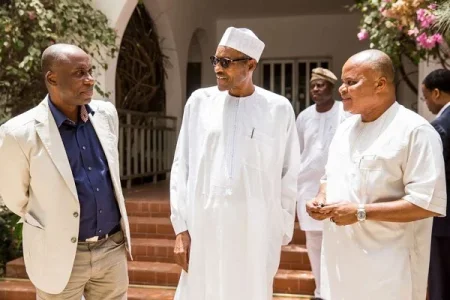 READ MORE HERE