The Police and residents are fighting back in Ikorodu area of Lagos state with the setting up of the Oyanbo Vigilante Group (OVG), after months of unhindered attacks by the dreaded Badoo cult group,
The OVG, which was set up after a marathon all-night meeting held by the police, OPC and local vigilante to work out ways of curtailing the activities of the group, which ended Saturday morning, has already swung into action with the arrest of a number of suspects in a sweep carried out by the OVG on black spots in the sprawling town.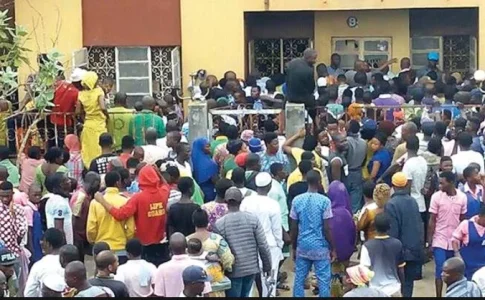 Led by the Assistant Commissioner of Police (ACP) in Charge of Operations, Lagos State Police Command, Edgar, the police arrested, screened and later released those they felt were innocent.
According to sources present at the meeting, the OVG will continually carry out such raids until they have been able to checkmate the activities of the Badoo cult, which has been terrorising the area for months.
Also, part of the new OVG is the OPC faction led by Gani Adams and members of the community.